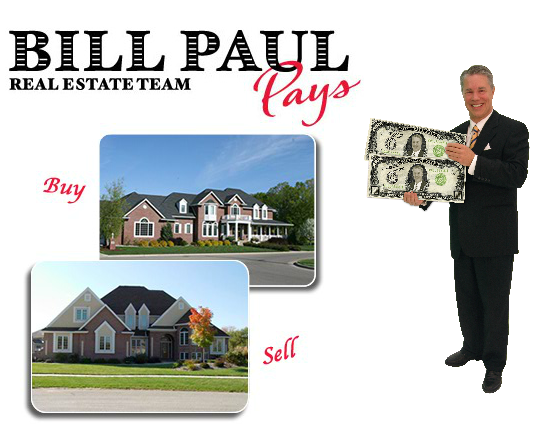 Bill Paul believes in giving back to the community, and is demonstrating this with an incredible "Bill Paul Pays" program. The program is amazing in its simplicity and generosity- when you do business with Bill, he will give you a gift certificate to selected community retail establishments.

Bill believes that this kind of giving back to the community creates an "everybody wins" synergy that ultimately benefits the whole community- residents and retailers alike. "I have commitment, confidence and care for the Fox Valley Community. As a real estate agent for Re/Max, I am giving back to you and the local economy with my Bill Paul Pays program," notes Bill.

**Incentive offer is not available to sellers that have a discounted commission, parties to a transaction in which a referral fee is paid or to buyers in a transaction where a discounted commission is paid, such as auction property and short sales.